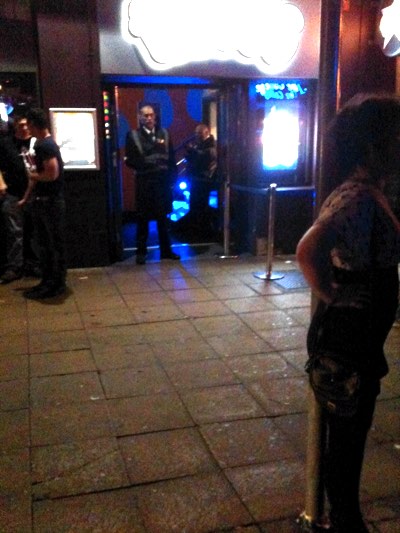 The definition of a door supervisor given in British Standard BS 7960 is: a person employed by any person responsible for the management of any licensed premises or event, who has the authority of the owner, licensee, manager or organiser, exclusively or mainly to decide upon the suitability of customers to be allowed on to those premises, and/or to maintain order and public safety"
Door Supervisors are often known as door staff, bouncers and doorman. Whatever the term used for the door supervisor It is essential, that the door supervisors maintain a professional and helpful attitude at all times.
Whether you are looking for one or many Door Supervisors for a one off or on, an on going basis we have the right door staff to fit in any setting. We do not have minimum hours of contract that means you can contract our door supervisors for as brief or long as you wish.
Door staff will be required to control the door and the behaviour of patrons inside the venue. In performing these duties they will have two distinct roles.
Preventing people from entering the venue who:
Are intoxicated or under the influence of drugs
Do not comply with the venue dress code
Are known troublemakers
Are banned or subject to an exclusion order
Cannot pay the admission fee
Are known to be under age
They also share the responsibility of controlling the numbers of people permitted into the venue, specifically with regards to Local Authority and occupancy figure requirements.
Monitoring behaviour inside the venue and dealing with those people who:
Place the management's licence in jeopardy
Threaten the safety of other patrons
Spoil the general enjoyment of other patrons
Breach any criminal or licensing laws, or any house rules
To get a properly qualified Door Supervisor, (Door Man or Door Bouncer) contact our Door Supervisor Company in London today. Call us today on Tel 020 8287 3213