Mission & Value Statement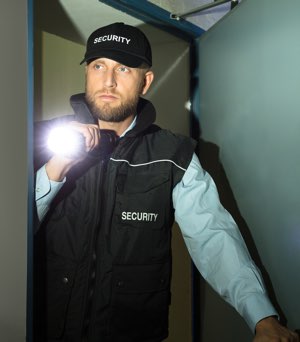 "Our aim is to provide an efficient and effective service to our clients, to act as a deterrent against any damage to property, against theft, fire, vandalism, public disturbances etc, and thus successfully ensuring that both premises and personnel are secure".
Manned Guarding Services

Knightguard Ltd is a totally independent security company which was formed in July 1997. We operate blue-chip contracts from our support centre in Mitcham Greater London, for a wide variety of clients in the retail, commercial and construction sectors providing a variety of services, such as retail security officers, store detectives, loss prevention officers and construction security and door supervisors. We also provide event security for any size of event, indoor or outdoor.
We have the facility to monitor CCTV, either through our control in London, or we can supply fully trained CCTV Operators to your site. We also undertake the installations of CCTV systems into your site, call us for a 'no obligation' quote.
We pride ourselves on being highly professional at all times and in delivering a first class service to our clients, not just meeting but exceeding your expectations. We understand the trust that is placed in any security company when guarding the assets of your business, and you will find the personal service and attention to detail that you receive from Knightguard is reflected in our portfolio of existing and satisfied clients.
Should you require a security guard, security.guards, door supervisors, cctv oprators, guard dogs or would like a quote please feel free to ring our London office on 020 8287 3213 and we will be glad to be of assistance.